"Immauss's dedication to maintaining the OpenVAS container deserves our appreciation. Their solution stands out for its quick and efficient functionality compared to the standard container offered by greenbone. Thank you for your continued efforts and dedication!"

Rich Evans
CTO
---

"Scott helped us through our first HSM audit for our EV Code Signing Certificate. Scott was very knowledgeable with the process and walked us through everything that we needed to provide to complete the audit successfully. His guidance was very helpful, and the audit was completed in a short time frame. This allowed us to push forward, and release our product as soon as possible."
Derik M.
---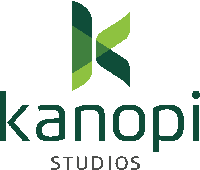 "Scott has been instrumental in building the successful security practices and policies at Kanopi Studios. His core competencies include full-stack administration and hardening, code audits, tech review, and the ability to write in-depth security documentation. His expertise around compliance frameworks such as HIPAA is also noteworthy. Without Scott's assistance, I have no doubt that Kanopi Studios would not have achieved the same level of success for our clients with strict security policies."
Anne Stefanyk
Founder / CEO 
KanopiStudios
---

North Studio
"Scott has worked as the Head of Security for our development firm for several years now. As such, he's helped clients with everything from forensics and security consulting, to log analysis and site security scans. His expertise has not only helped us with security-concerned clients but has also helped maintain the security of our own site. I would heartily recommend Scott's services to anyone in the future!"
Dr. Shallon Brown
CTO