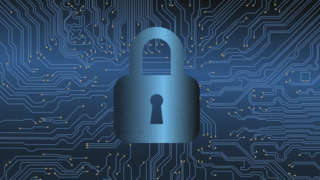 A virtual Chief Information Security Officer (vCISO) is responsible for managing and overseeing an organization's cybersecurity strategy and ensuring the protection of sensitive information in a virtual or remote environment.
For those wanting to enter the field of cybersecurity as a virtual information officer, brushing up on certain skills or upskilling may not be a bad idea. To be a successful vCISO, the following competencies are some of the fundamentals:
Technical skills:

 A vCISO must have a strong understanding of information security technologies and best practices. This includes knowledge of firewalls, intrusion detection systems, encryption, and other security measures and mitigation strategies.

Business acumen:

 You must also understand the business side of security. Understanding an organization's risk appetite, its compliance requirements, and its overall security goals are some of the necessary aspects that will support a comprehensive look into the organization's needs.

Security Strategy Development:

 A vCISO must be able to formulate a comprehensive cybersecurity strategy aligned with the organization's goals and objectives. This includes defining security policies, procedures, and standards, as well as implementing appropriate security controls and technologies.

Communication skills:

 A virtual CISO will need to communicate effectively with both technical and non-technical audiences. The ability to explain complex security concepts concisely to all stakeholders will lead to a better understanding of steps to take to create and implement a strong security plan.

Leadership skills:

 vCISOs working with larger companies need to be able to lead and motivate a team of security professionals. This includes the ability to set clear goals, shared goals, delegate tasks, and resolve conflicts.

Problem-solving skills and Incident Response and Recovery:

 When security incidents occur, a vCISO should be capable of coordinating and leading the incident response process. They should have knowledge of incident handling methodologies, forensics, and the ability to respond to breaches or cyber attacks quickly and effectively. They should be able to identify potential vulnerabilities, evaluate their impact on the organization, and develop risk mitigation plans to protect against threats.

Adaptability:

 The cyber threat landscape is constantly evolving, so a virtual CISO must be able to adapt to new threats and technologies and be open to novelty approaches. This includes the ability to learn new things quickly and to stay up-to-date on the latest security solutions and the most current threat trends.
In addition to these skills, a vCISO must also have a strong work ethic, be driven and able to work independently as well as in teams, and manage their time effectively. Further skills that a vCISO can benefit from are:
Project management skills:

 Knowing how to manage one or more security projects, each involving different deadlines, requirements, and stakeholders is crucial to the success of most engagements.

Vendor management skills:

 A virtual CISO may need to work with vendors to provide security services, so it is helpful to be able to identify the most efficient and cost-effective services and products for the project at hand.

Negotiation skills:

 Being able to negotiate with stakeholders to get their buy-in on security initiatives, and to negotiate with vendors to ensure the best for client needs are competencies that will support vCISOs in their professional endeavors.
Develop or brush up on these skills now if you are considering a career as a vCISO. With the right experience and knowledge, you will be able to confidently work as a virtual CISO and help to protect your organization from cyber threats.
Log in to post comments
65 views